Hardware &Mobile Phones Steven Kippel on 18 May 2013
Fail: Repair of smartphone glass goes wrong
I've seen so many different videos walking through the replacement of a broken screen for a Samsung Galaxy Nexus smartphone. Enough that I felt I could succeed. I did not.
A couple months back I was taking my phone from my pocket and it fell in just the right spot that the protective case didn't stand a chance; perfectly on the corner at an angle where the case wasn't covering it. The cracks were unsightly and spread from that corner up about a quarter inch into the display area, but mainly obscured the permanent soft buttons. I put a membrane on the screen to avoid finger tip irritation and researched how to replace the glass.
It seemed so simple.
Continue Reading »
Entertainment &Hardware Steven Kippel on 14 Apr 2013
Real home theater: Gamer
This is the third part in the multi-part series
What home theater is right for me?
. The first part explored the basics of what a home theater consists of and how we're constructing these realistic home theaters. The second part pieces together an affordable home theater for a
movie buff.
This episode will explore the unique needs for a video gamer.
The gamer
Ostensibly the requirements for a gamer are no different than the movie buff; but the gamer's system is more fantasy. A movie system is a perfectly
sensible luxury sedan
while the gaming system is an
over-the-top sports car
, and for good reason.
Continue Reading »
Hardware Steven Kippel on 02 Apr 2013
Why is my subwoofer turning off?
A common problem people face with their home theater systems is the subwoofer setup. The most mystifying is why a surround sound system is set up and then the subwoofer turns off and you can't figure out why no sound is being produced. It can be really disappointing after spending so much money on their audio system, especially with an expensive subwoofer. There are two common reasons for this, and even if you haven't noticed it you may want to read on and try out your own system – you may be missing out on something.
Automatic room calibration
Most audio/video receivers produced today have automatic room calibration (ARC). Even inexpensive home-theater-in-a-box systems have this feature now. Room calibration sends a variety of test tones through each speaker channel to account for speaker distance, speaker levels, equalization and other factors. This is a helpful feature as no two rooms or setups are alike. However, there is a common problem with auto calibration that causes the subwoofer to shut off: speaker size.
Continue Reading »
Blu-ray &Entertainment &Hardware &Online Video Steven Kippel on 30 Mar 2013
Real home theater: Movie buff
This is the second part in the multi-part series
What home theater is right for me?
The movie buff
Also known as a cinephile, the movie buff loves watching a wide variety of movies and strives to bring the cinema experience home. They might watch four or five movies every week. The movie buff will prefer a home theater setup targeted at movies with little consideration for video games and broadcast television. A home theater for a movie buff must feature surround sound audio and the largest screen size to fit in the given room.
In addition to the audio/video components a home theater for a movie buff might also include acoustic room treatments, lighting control and even cinema seating.
Tips for the movie buff
The first aspect a movie buff should consider is where the theater should be located in the home. Most people just assume the living room or family room should be where a home theater is set up, but a true cinephile is less concerned about casual viewing and more with the best quality home theater experience. We suggest using a smaller room dedicated to the home theater. But why shouldn't the big living room be used for home theater? Most main living spaces are large and cavernous with lots of reflective surfaces; a smaller room provides less sound reflections, doesn't require large speakers, and doesn't require as large of a screen either. Not only does the quality of the sound improve, but less money has to be put into the equipment – or an equal amount of money can be spent on higher quality equipment. The trade off is you will likely have fewer seats to share the theater experience with friends and family.
Continue Reading »
Entertainment &Hardware Steven Kippel on 15 Mar 2013
What home theater is right for me?
What seems like a simple question gets complicated by the myriad opinions out there. Not only are there established standards from THX, DTS and Dolby, but home theater gatekeepers also have their own take. Each one is more snobbish than the last. If you don't do it exactly right then you're lacking.

This is the first part in a series looking at specific user needs for home theater to help you find what works best for your own personal needs; and as always the main consideration is budget.

What is home theater?

The first consideration we must approach is what we will be calling home theater in this series. A home theater does not have to be a facsimile of the megaplex, and it doesn't even have to be used for movies. What we will consider home theater is an audio/video system providing multiple sources of entertainment including a display and speakers. Really basic stuff.

The reason we have to get this out of the way is because there are industry organizations that have their own definition of what a home theater is and how it should perform. These organizations differ – sometimes dramatically – on what a home theater should be. We want to focus on what a consumer like you would consider to be an acceptable home theater system.

Analyzing the standards

We can't provide you with any real consensus on what the standards are because they all differ on number of audio channels, speaker placement and sound pressure level. However, we can address what the general agreements are.

Discrete multi-channel sound playback
Channel separation
Intelligible voice playback
Simulates cinema experience
Delivers the director's intent
These are broad definitions, and purposefully so. Even attempting to narrow down the agreed upon standards we can only find intentions. How we get there is debated. Continue Reading »
Entertainment &Hardware &Software Wesley Novack on 13 Feb 2013
This is a Sponsored post written by me on behalf of DISH for SocialSpark. All opinions are 100% mine.
Subscription TV service provider DISH is redefining TV content consumption and portability with its Sling enabled Hopper DVR system and service.
Let's take a look at how DISH itself describes its solution:
"Only the Hopper® lets you watch live and recorded TV anywhere¹ and instantly skip commercials² in recorded primetime TV. Plus, you can record 6 different shows at the same time during primetime² and store up to 2,000 hours of your favorite shows. The best part is it's free with packages starting at only $24.99/mo.* "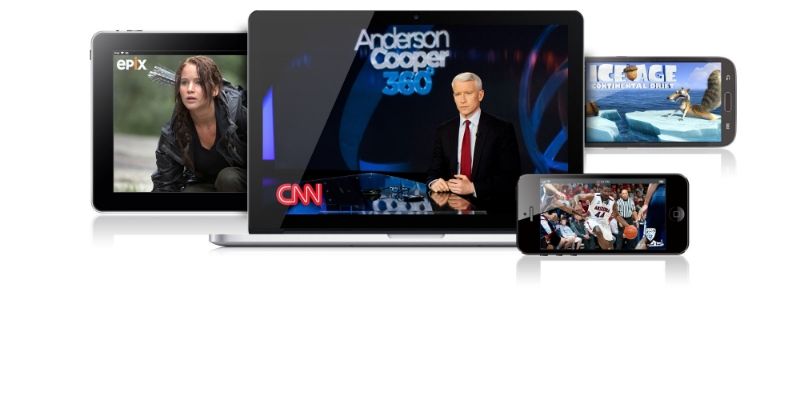 The Hopper is a "whole home" HD DVR system, meaning that it allows you to record HD content from any room in the home. You can then access those DVR recordings from any other DISH connected room in the home. This allows for easy portability of your content. For example, you could start watching a show in your living room, retire to your bedroom and then pick up viewing right where you left off, from the comfort of your bed.
Hardware Wesley Novack on 11 Feb 2013
This post brought to you by Fellowes. All opinions are 100% mine.
Fellowes asked us to take a look at their new Fellowes 73Ci paper shredder.
The company has packed all sorts of new and innovative technology into this new 73Ci paper shredder, making it reliable and easy to use. You might be thinking "how much technology could a paper shredder actually have?" and I had the same thought at first glance. In this case, however, it appears that Fellowes was able to stuff quite a few very useful features and innovations into a traditionally dull paper shredding device.