Software Wesley Novack on 04 Apr 2013
This is a Sponsored post written by me on behalf of Vipre for SocialSpark. All opinions are 100% mine.
In this post I will be covering some of my experiences with the VIPRE Internet Security software suite. I started out by checking the VIPRE product webpage and found that they require an email address in order to download the free 30 day trial. I submitted my email address and then immediately received an email from GFI software (the manufacturer) asking me to confirm my email address in order to download the trial software.
I clicked on the link to confirm my email address and was taken to a software download page. During this process, GFI software also asks you if you'd like to receive additional emails from them.
Entertainment &Hardware &Software Wesley Novack on 13 Feb 2013
This is a Sponsored post written by me on behalf of DISH for SocialSpark. All opinions are 100% mine.
Subscription TV service provider DISH is redefining TV content consumption and portability with its Sling enabled Hopper DVR system and service.
Let's take a look at how DISH itself describes its solution:
"Only the Hopper® lets you watch live and recorded TV anywhere¹ and instantly skip commercials² in recorded primetime TV. Plus, you can record 6 different shows at the same time during primetime² and store up to 2,000 hours of your favorite shows. The best part is it's free with packages starting at only $24.99/mo.* "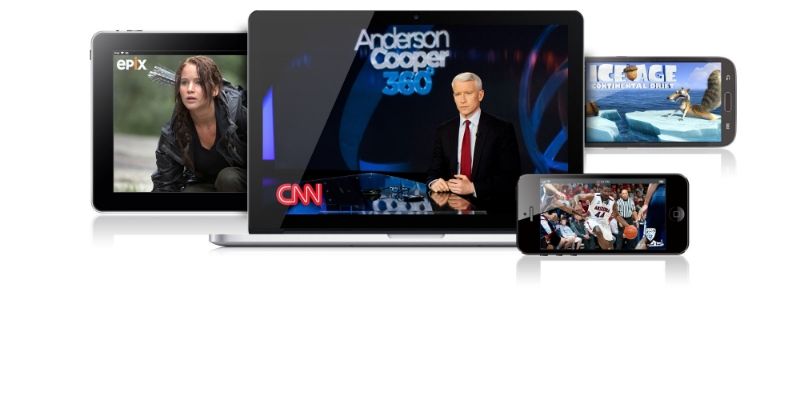 The Hopper is a "whole home" HD DVR system, meaning that it allows you to record HD content from any room in the home. You can then access those DVR recordings from any other DISH connected room in the home. This allows for easy portability of your content. For example, you could start watching a show in your living room, retire to your bedroom and then pick up viewing right where you left off, from the comfort of your bed.
Hardware &Software Wesley Novack on 28 Jan 2013
Thoughts on disaster recovery
Whether you are part of a large corporation that maintains thousands of servers or you happen to maintain just one personal website, you have probably heard of the term disaster recovery.
Disaster recovery can mean different things to different people. To experienced IT engineers within large corporations, it means having geographically redundant system solutions. If you have your primary servers and software running in city #1, you would also have a comparable solution running in City #2. If City #1 is "wiped off the face of the earth", then the DR systems and applications at the secondary site would be brought online to fully replace 100% of the functionality of the primary systems that would now be unavailable.
This type of wholly geographically redundant solution is a worthwhile investment for businesses who make millions of dollars, but it is often not financially feasible for small operations.
For a personal website or for a small business, disaster recovery can mean as little as ensuring that your online data, such as websites and databases, are routinely backed up. Routine backups are an essential minimum level of protection that you need to employ if you value your data. Restoring data from a backup can be invaluable in many situations. Some of these recovery scenarios include; fixing human errors, restoring deleted content, moving to a new hosting provider, recovery from a malicious attack and website defacement.
If you are running a personal site or a site for a small organization, look into the different tools that are available that can help with the automated backup of your data. For instance, there are many free tools and plugins for the WordPress blogging platform that can be used to help protect your data and prepare you for a recovery situation.
Otherwise, some web hosting outfits offer their own data backup and disaster recovery solutions. Make sure that you know exactly what your hosting provider offers. If they are missing backup procedures or their processes are inadequate, consider switching to a new host or looking into solutions from other providers. For businesses that have larger budgets marked for protecting their data assets, they can look to one of many 3rd party providers who specialize in disaster recovery, such as Allstream's Business Continuity.
What type of disaster recovery procedures do you employ for your personal websites or business?
Server rack photo above by Jamison_Judd on Flickr.
Hardware &Software Wesley Novack on 27 Dec 2012
Syntax Systems Limited asked us to take a look at their IBM Power Systems solutions.
Syntax is an IBM Premier Business Partner. For over 40 years they have been providing comprehensive technology solutions to businesses of all sizes in North America.
Syntax partners with leading technology providers, such as IBM, to deliver the best combination of hardware, software and services to customers to meet their technology needs.
They offer an array of services, including; strategic consulting, project management, systems integration, design, development, programming, installation, training and post installation application and technology audits.
So what exactly are IBM Power Systems and how can businesses benefit from them? Let's take a look at the benefits as described by IBM themselves.
Continue Reading »
Hardware &Software Wesley Novack on 20 Dec 2012
CDW Cloud Collaboration is a new suite of services now offered by CDW, a leading provider of technology solutions for business, government, education and healthcare.
What is Cloud Collaboration? Let's get it straight from the horse's mouth. Here is CDW's own explanation.
"CDW Cloud Collaboration leverages Unified Communications to provide your staff the ability to seamlessly collaborate—whether by VoIP, conferencing, IM, file sharing or blogs. It allows them to do their jobs more successfully. And it simplifies management—making your staff messages available through one interface, all accessible on one device in real time. Hosting UC in the cloud is a winning combination."
Software Wesley Novack on 22 Nov 2012
Zoho Projects: Online Project Management Software
This is a Sponsored post written by me on behalf of Zoho Projects. All opinions are 100% mine.
Zoho Projects asked us to take a look at their online Project Management software. Coincidentally, I already had previous experience with Zoho Projects, as I had been added to an online project portal to help organize an Android tech event in my area, which never actually got off the ground.
Let's see what the company itself has to say about their online project management solutions:
Zoho Projects is the integrated project management solution that simplifies and speeds every project, every time. Whether your team is 3 or 30, you can make sure everyone's on the same page and working toward the same goal. The result is coordinated, unified process that slashes project time, saves money, and enhances project quality. Start working smarter, faster with Zoho Projects today.
Mobile Phones &Software Wesley Novack on 05 Nov 2012
Update Android contacts with Facebook contact Sync
One of the first things that many Android users discovered after upgrading to Ice Cream Sandwich (version 4.0.x), much to their dismay, was that their phones would no longer associate their friends' Facebook photos with their Google contact records. Previous versions of Android would automatically associate a Google contact with their Facebook profile photo & details, when using the contact sync feature of the Facebook Android app.
I was so disappointed to see that this feature was no longer available on my brand new Galaxy Nexus. It really bugs the hell out of me to have contacts in my phone that do not have an associated photo or image.
The break-down appears to be due to continued rivalry and feuding between Google and Facebook, who no longer want to allow each-other the competitive advantage of being able to export/import/sync contacts from one service to another. Fortunately there are a few workarounds to help you out with this issue.