Blu-ray Wes Novack on 19 May 2007
HD DVD player promotion $100 instant rebate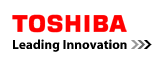 A new Toshiba press release provides details on a new $100 instant rebate on the purchase of Toshiba HD DVD standalone players. This promotion is strategically timed for the Father's Day holiday and the apperance of The Matrix trilogy on HD DVD, which is being released on May 22nd.

– From May 20 through June 9, movie enthusiasts that purchase an HD-A2 HD
DVD player will receive a $100 in-store instant rebate.
– From June 10 through June 16, consumers that purchase any Toshiba HD DVD
player will receive a $100 in-store instant rebate. For individuals
seeking the complete home theater package, an HD DVD player can be
purchased with any Toshiba 42″ (measured diagonally) or larger HDTV for
a $200 in-store instant rebate.

5 Free HD DVD's are still included
Along with the $100 instant discount, Toshiba is still offering FIVE free HD DVD's (after mail-in) with the purchase of one of their HD DVD players. All of these promotions combined along with the release of the Matrix trilogy make it EXTREMELY tempting for any High Definition fan to go out and buy an HD DVD player. Rumor is that Amazon.com will also be participating in this promotion. If so, consumers will be able to purchase the Toshiba HD-A2 at $210 ($310 – $100 instant rebate) and the HD-A20 for $260 ($360 – $100 instant rebate) on Amazon. You can read the full press release here.
One Response to "HD DVD player promotion $100 instant rebate"
on 04 Jun 2007 at 7:01 PM 1.Why you should buy an HD DVD player now » Blu-ray, HD DVD, info at WesleyTech.com said …

[…] Why you should buy an HD DVD player now If someone would have asked me whether or not to buy a Blu-ray or HD DVD standalone player a month or two ago, my advice would have been to hold off. As of late last month, my advice has changed. This past weekend, I picked up the Toshiba HD-D2 standalone HD DVD player in store at a local Costco. The price? A mere $249.99. For those of you who might be wondering what the "HD-D2″ is, it is another Toshiba HD DVD player model and it is practically identical to the Toshiba HD-A2. There are many high definition enthusiasts and consumers that are skeptical of buying into an HD DVD or Blu-ray player right now. Some people want to wait out the "war" and see what happens. Others are just waiting for prices to drop. Contrary to some of these skeptics, I say NOW is the time to go out and buy an HD DVD player! Why? Here are my top reasons for purchasing an HD DVD player this past weekend. 1) PRICE: Toshiba is currently running a $100 instant rebate promotion. That's right, $100 off at checkout, instantly. The promotion lasts until June 16th and should allow you to snatch up an HD-A2 or an HD-D2 between $240 – $299. Once the promotion is over, prices for Toshiba HD DVD players will likely jump up again. 2) FIVE FREE HD DVD'S: Toshiba is currently running a mail in promotion that gets you 5 free HD DVD's. Complete the offer and you should receive five free HD DVD's in a few months. If you don't particularly like the free HD DVD's, you could always sell them on ebay or elsewhere to help offset the cost of the player! Just don't forget to fill out that form and mail it in. 3) DVD UP SCALING: Toshiba HD DVD players provide DVD upscaling capability, enabling smoother playback of standard definition DVD's on a high definition TV. Many people seem to prefer the upscaled DVD video output compared to standard DVD video output on an HDTV. These were my top 3 reasons for buying an HD DVD player now. I also enjoy supporting a competitive market, which has helped to drive down prices and provide more consumer choices. Other skeptics might cry wolf and suggest that HD DVD might be "dying" or "dead" because the format only has one exclusive major Hollywood studio (Universal). Don't let that scare you, HD DVD is far from dead. This upcoming 2007 holiday season will be a key period for the high definition optical formats. That being said, I don't expect HD DVD players to drop in price all that much more this year, so you might as well pick up a unit now. […]
Leave a Reply