This is a Sponsored post written by me on behalf of DISH for SocialSpark. All opinions are 100% mine.
Subscription TV service provider DISH is redefining TV content consumption and portability with its Sling enabled Hopper DVR system and service.
Let's take a look at how DISH itself describes its solution:
"Only the Hopper® lets you watch live and recorded TV anywhere¹ and instantly skip commercials² in recorded primetime TV. Plus, you can record 6 different shows at the same time during primetime² and store up to 2,000 hours of your favorite shows. The best part is it's free with packages starting at only $24.99/mo.* "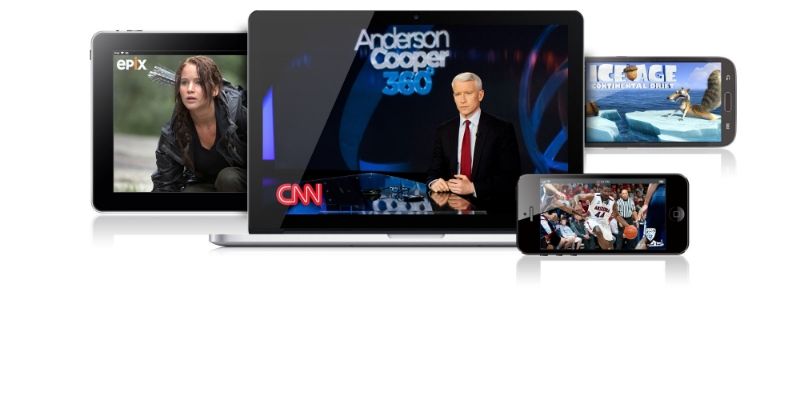 The Hopper is a "whole home" HD DVR system, meaning that it allows you to record HD content from any room in the home. You can then access those DVR recordings from any other DISH connected room in the home. This allows for easy portability of your content. For example, you could start watching a show in your living room, retire to your bedroom and then pick up viewing right where you left off, from the comfort of your bed.
DISH didn't unchain your TV content in just the home environment either. With the DISH Anywhere™ website portal and mobile apps (Android and iOS), you can leverage your smartphone, tablet, computer or other compatible device to view all of your content while you are on the go. You can watch live or DVR recorded TV content anywhere now! You can also schedule and manage your DVR recordings while on the run.
Even if you are traveling somewhere without network accessibility, DISH still has you covered with Hopper Transfers™. This feature lets you transfer DVR recordings to your iPad with the free Hopper Transfers app before you leave home, allowing you to enjoy your favorite movies or shows mid flight, on a long road trip or in any other situation where TV content is normally inaccessible.
The Hopper also pushes the limits of what a DVR can do, allowing for the simultaneous recording of 6 different shows at once, even during prime-time when all the popular shows are airing at the same time. Not a fan of commercials? The Hopper has you covered there too with its ability to hop right over advertisements for you. With the AutoHop feature, you can even instantly skip commercials in recorded prime-time TV on ABC, CBS, FOX and NBC.
All of these useful features allow for content consumption on your own terms, at the location you want, on your schedule, for ultimate convenience. After all, if you are paying for your TV service, why not make it work for you everywhere that you want it?
You can even get the Hopper™ free when you sign up for DISH. Packages starting at $24.99. (For 12 months with 24 month commitment. Restrictions Apply.) If this all piques your interest, then by all means Learn more about the Hopper, LIKE DISH on Facebook and Follow DISH on Twitter.